$400

April, 2017

Wendy

Treatment for pancreatitis

$250

April, 2017

No photo

Elder Mendez, Guatemala

Medical tests on his daughter Wendy's single kidney

$800

March, 2017

Manuel Jesús Naal Ramirez, Palenque, Mexico

Preaching March - June

$1,000

01/09/2017

Four months' worth of preaching support in S Mexico, state of Chiapas (several churches in rural areas)

$1,400

01/09/2017

Isaí Urbina, Cancún, Mexico

Medical/surgery expenses

$2,000

01/01/2017

Manuel Jesús Naal Ramirez, Palenque, Mexico

Preaching

$250

12/30/2016

Silence Chiramba, Masvingo, Zimbabwe

Preacher's car repair

$500

12/26/2016

[No picture]

Trymore Tizora's mother, Mutare, Zimbabwe

Hospital expenses (He is a preacher. She's also a member of the Lord's body.)

$6,300

11/22/2016

Borehole drilling for Village 16, Masvingo Province, Zimbabwe, in historic drought.

It's a village of ~5,000 people, including about 90 Christians in three congregations. Churches sent food and seed, and this will help ensure the crop's success if the rains stop early. It is also supplying more convenient water for many people. (They were walking ~6 miles to get water in buckets.)

$1,000

11/17/2016

Romilia Machado and six other Christians, Nicaragua

Romilia's house fell under heavy rains, and the house of the others was damaged by an earthquake.

$2,600

09/01/2016

Four months' worth of preaching support in extreme S/SE South Africa (Eastern Cape, King Williams Town, Zwelitsha)

$1,000

09/01/2016

Four months' worth of preaching support in S Mexico, state of Chiapas (several churches in rural areas)

$1,000

08/01/2016

Juan Manuel Kau Dzib, Mérida, Mexico

Help with construction for a church building

$250

5/30/2016

Silence Chiramba, Masvingo, Zimbabwe

Preacher's car repair

$1,100

5/30/2016

Jethro Tizora, Mutare, Zimbabwe

Back surgery
Angélica Muñoz
Comitán Mexico
Medication destroyed her kidneys. Her husband donated a kidney as a last-ditch effort.
They received $2,000 in 2013 and $3,000 in 2014 for medical expenses.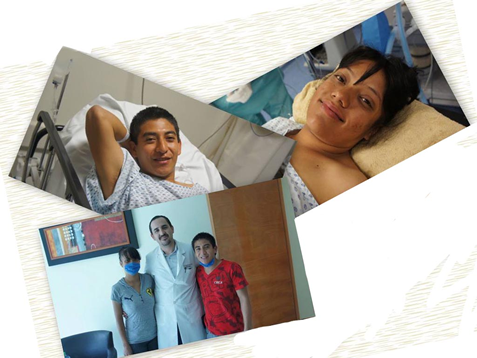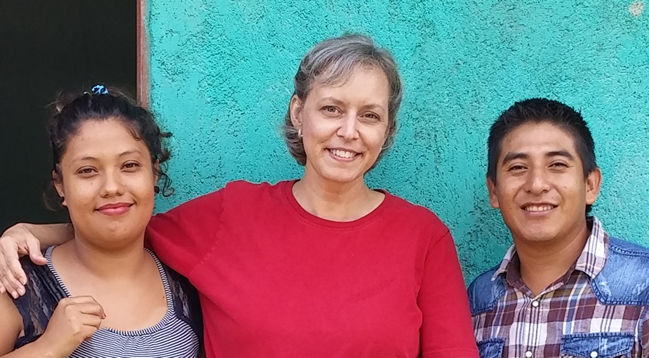 Back in action! (October 2015)
Update: Sadly, as of May 2016, her body rejected the kidney (not surprisingly), and she went back on dialysis. Another $1,000 was sent by individuals.
As of April, 2017, she now has a compatible donor, and preliminary treatments to clean the blood have begun for another kidney transplant. The family has incurred significant debt while she's been back on dialysis, and she will need anti-rejection drugs, paid out of pocket for a year.
We're so thankful to report that $19,000 have been raised for the transplant. Roughly half of that money has come from individuals sending to this fund, and the rest has come from several churches whose financial help will go directly to the couple in Mexico.
(By way of reminder, this fund does not accept donations from churches. See "About This Fund".)
More money and prayers are requested.
---