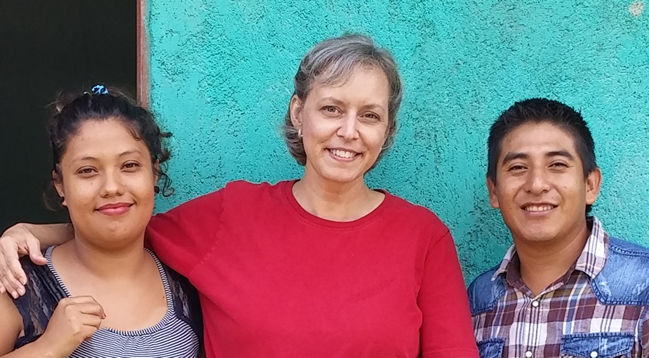 Back in action! (October 2015)
Sadly, as of May 2016, her body rejected the kidney (not surprisingly), and she went back on dialysis. Another $1,000 was sent by individuals. By April, 2017, after continual trips to a distant hospital and untold sacrifices and time in the hospital, they found a compatible donor, and she received another kidney transplant.
We're so thankful to report that more than $20,000 were raised for the transplant. Roughly half of that money came from individuals sending to this fund, and the rest came from several churches whose financial help went directly to the couple.
Update: As of Jan., 2018, Angelica is still doing well!
(By way of reminder, this fund does not accept donations from churches. See "About This Fund".)
---